أمس رحت فلم سندريلا ، ما راح اخرب عليكم الفلم لأن صج ما احب الناس اللي تحرق علينا الأفلام ، بقول راي على الخفيف ، الصراحة الفلم يستاهل الواحد يروح له و يعيش الأجواء كلها مرة ثانية ، وايد قريب من الفلم الكارتون ، كل شي بالفلم ابداع انا
شخصيا ما شفت اغلاط ، التصوير خيالي و الإبداع بكل شي
كيت بلانشيت مرت الأبو ، مبدعة ، ملابسها شي شي و شكلها اينن ، سندريلا كتكوتة بالضبط سندريلا ،
القصة حلوة حلوة مع تغيير بسيط
يستاهل تروحون له مع عيالكم وايد راح يستانسون
اللي صج صج خله دموعي تنزل
الحب بين الأمير و سندريلا ، و الله عيونهم كانت تلمع تلمع ، وايد الممثلين ابدعوا الصراحة
I went to Cinderella yesterday , all prepared to indulge in the magical world of the best fairy tale ever ,I am not going to spoil the movie for you guys , I hate it when people post , snap about new movies , so I will not do the same .
Yes it is a live acting , but I felt that they kept the original cartoon fairy tale undamaged , the settings were breathtaking , the costumes , specially Cate Blanchett , with her breathtaking fashionable 1940s look .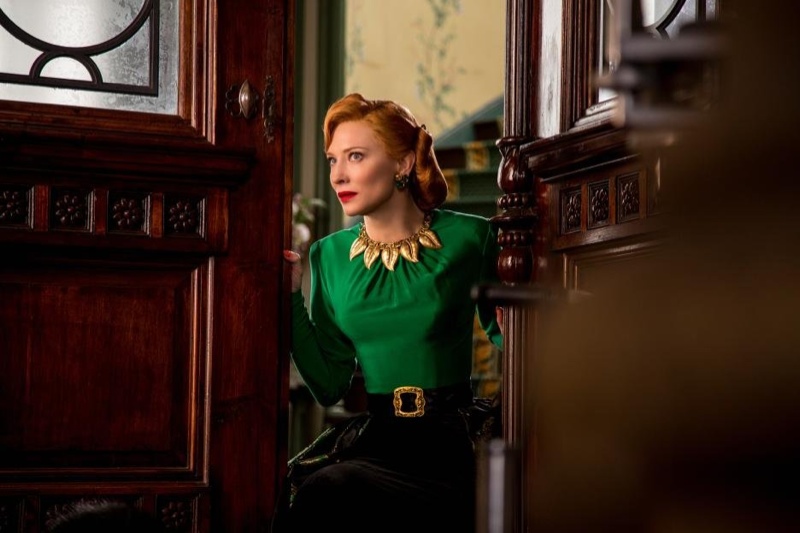 Oh my God , so me that I always feel sorry for the bad guys :P It was quite interesting that there were some scenes showed the pain and jealousy in her heart , that`s why she became that evil woman , because of all the incidents that happened in her life , I don`t give excuses , but that's me .
What amazes me too , the love chemistry between the prince and Cinderella , you can see it through their eyes , I never thought that they were acting , I lived every moment with them
The movie is amazing , a beautiful fairy tale that we all need to live . and it brings back our childhood again , it is a movie for all ages , yet younger audience may left confused a bit