from : bornrich.com
1-Marylyn Monroe's halter neck dress : The estimated values between $1 to $ 2 million!!
2. Katherine Hepburn's High-Neck Ascot Gown in Mary of Scotland .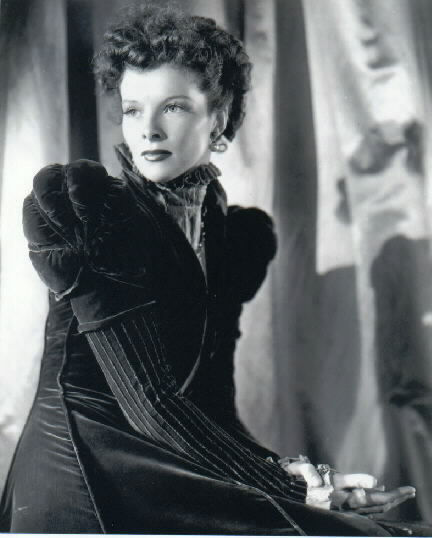 Katherine Hepburn
i want this dress woow shaklaa hathaa 3ajeeeb
3. Charlie Chaplin's signature Bowler Hat
4. Judy Garland's Ruby Shoes
One of five pairs designed by Adrian Greenberg of MGM studios and believed worn by Garland for test and wardrobe shots in the 1939 film "The Wizard of Oz." Dorothy's .
5. Elizabeth Taylor's headgear in Cleopatra
Abeee , Abeeeee , waayed waayed eyaanin
6. Vivian Leigh's headgear in Gone With the Wind
imagine how it feels to own anything from a cinematic history movie .
7. Julie Andrews Blouse in The Sound of Music
Doe, a deer, a female deer
Ray, a drop of golden sun
Me, a name I call myself
Far, a long long way to run
wanaaasaaaaa :)
8. Charlton Heston's Tunic and Robe, in Ben Hur
i don`t know !!!! how much will anyone pay for ............ that thing :P
9. Marylyn Monroe's red dress from Gentlemen Prefer Blondes
10. Claudette Cobert's golden gown in Cleopatra
what item will you bid , if you have the chance to attend the Aucation?